The DBRC has taken on numerous projects over the past years. Below are some examples of the work we have participated in, which may be relevant to a project you are planning to undertake. If you have a project in development, check our staff page for contact details so we an discuss any data management or mapping needs your project may require.
Dawlish Warren National Nature Reserve vegetation mapping (2019)
In 2019 DBRC were commissioned by Teignbridge District Council to undertake a vegetation survey and rare plant species monitoring work which manages part of this internationally important wildlife site. The sand spit is subject to a unique set of pressures arising from the combination of natural coastal processes and high visitor numbers. In 2017, under the Dawlish Warren Beach Management Scheme (DWBMS) much of the hard engineering was removed from the sand dune system and a 'beach recharge' undertaken in order to allow parts of the site to function in a more naturally dynamic way.
This survey addressed the need to gain a better understanding about changes in distribution of important species and habitats on site. Some such changes are part and parcel of a dynamic dune system and others – both positive and negative – are the result of impacts from recreational use. There are rare species present at Dawlish Warren which depend upon a certain level of trampling to maintain the right habitat conditions and others that are sensitive to the impacts of erosion and nutrient enrichment. Our survey acts as a baseline following the DWBMS and identify human impacts on habitats and key botanical species for future management.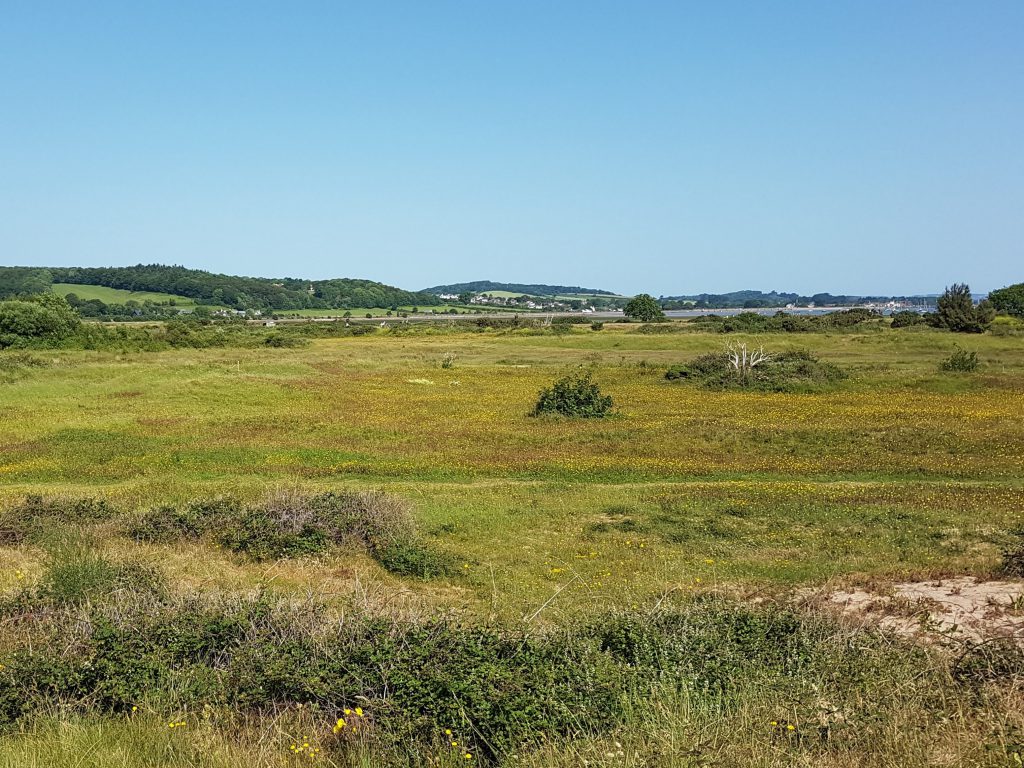 ---
Cannock Chase SAC – Footpath Extent Assessment Project (2014)
Whilst DBRC predominately undertake project work within the county or in partnership with other regional Local Records Centres, on occasion our skills are required within national projects or in trialling techniques in one-off situations. During late 2013 and early 2014 DBRC were commissioned by a partnership including one of our own partners Natural England, and Staffordshire County Council.
Cannock Chase Special Area of Conservation (SAC), located within the Cannock Chase Area of Outstanding Natural Beauty between the towns of Stafford, Rugeley and Cannock, is designated for its dry and wet heathland habitats. Evidence based assessment for Local Plan preparation by Districts and Boroughs in the southern part of Staffordshire has demonstrated that the SAC habitats are suffering adverse effects from recreation. There is an extensive footpath network and observation and experience of site managers indicated that widening of paths and creation of new paths are resulting in habitat loss and increased fragmentation of heathland blocks.
The Local Authority partners required robust evidence to support preparation of a mitigation strategy that would be funded by developer contributions where residential development is permitted within a recreational zone of influence likely to contribute additional recreational pressure on the SAC.
DBRC were engaged to use aerial photo analysis to;
• Provide information on trends in effects of recreation use on Cannock Chase SAC, with specific regard to paths, tracks and firebreaks, and;
• Provide a baseline for future monitoring of recreational impacts on the SAC as demonstrated through the path, track and firebreak resource.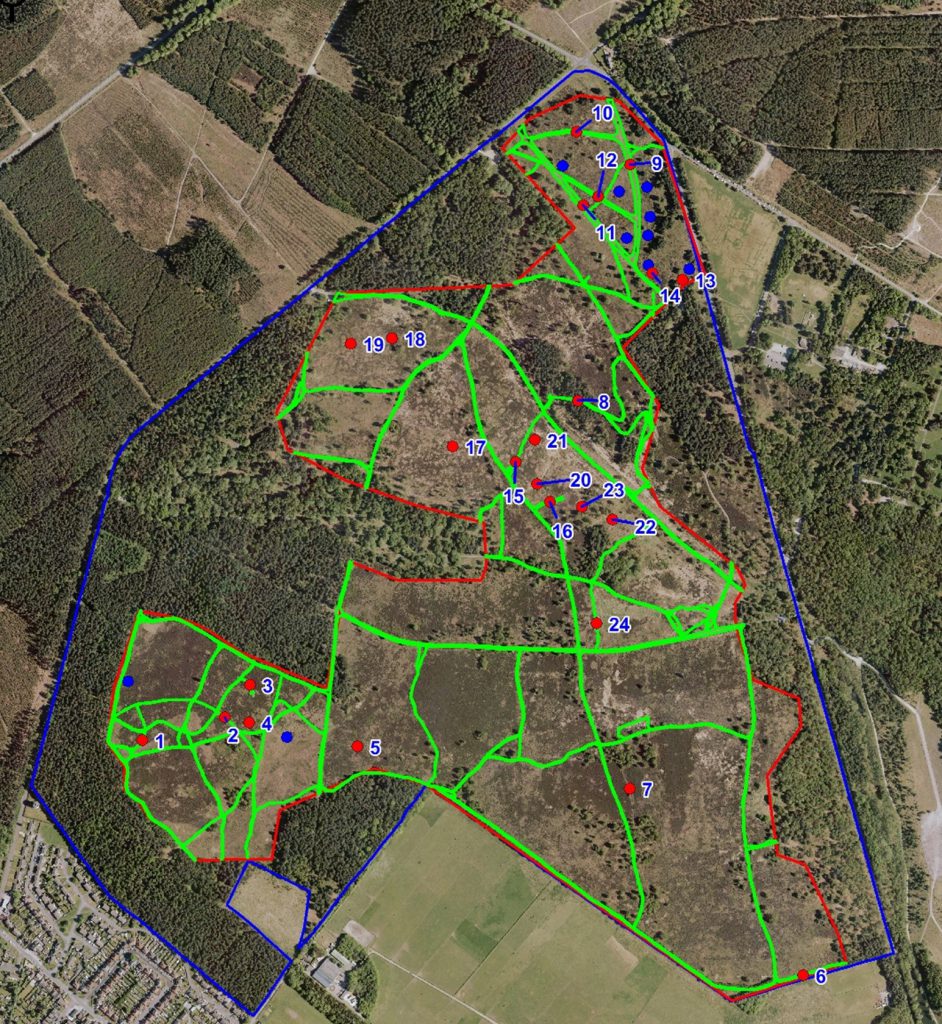 Side by side images of one of the outputs of the Cannock Chase Project. On the left is an overview of the site, including the mapped pathways and target notes. On the right is a close-up of one of the captured pathways with it's boundaries precisely captured by DBRC staff.
---
Legacy to Landscape – East Devon AONB (2014)
The DBRC provided aerial photo interpretation and GIS mapping techniques to identify and map important habitats within the project area for rare bat species. This project provided vital intelligence on the landscape value for multiple species within the project area, including the grey long-eared bat (Plecotus austriacus) and Greater Horseshoe Bat (Rhinolophus ferrumequinum) which is found locally in low numbers.
Projects such as this are generally desk based, however the DBRC's team of experienced surveyors can also feed ground truthing data into the project either as part of the project or where there are overlaps with other active projects.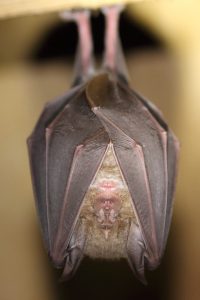 ---