Do you have habitat, sites or species information you need mapping?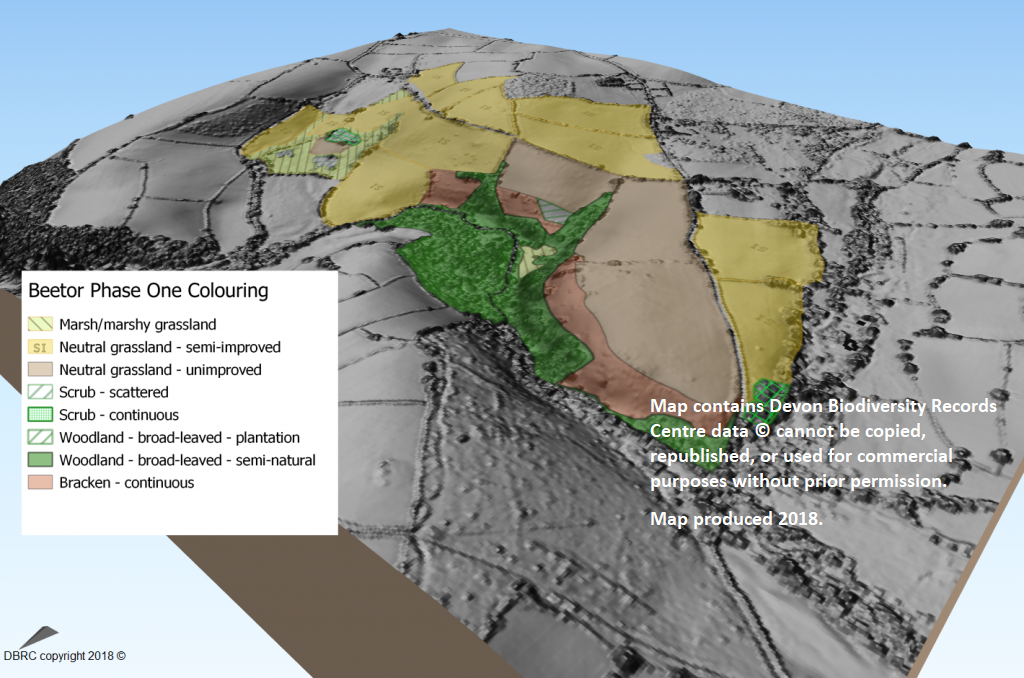 Effective data display can make an impact and make your message stand out
DBRC use a range of GIS software including QGIS, ARCGIS, and MapInfo to display and present data and are able to create maps to showcase your work. This includes the use of LiDAR and terrain modelling and other datasets where appropriate.
We can map and calculate areas of habitats to your specific requirements or calculate distances, for example for protected species licence applications.
We can provide you with maps in JPEG or GIS format (subject to your licensing agreements with OS).
---
Dartington Hall interactive map
Below is another example of one of the many ways we can showcase your data to best suit your audience and needs. In this case we have produced a simple species map with removable layers and pop-up labels to display species data from several taxonomic groups within an area. Please note that the data below has been randomised for public display.