Do you have habitat, sites or species information you need mapping?
Effective data display can make an impact and make your message stand out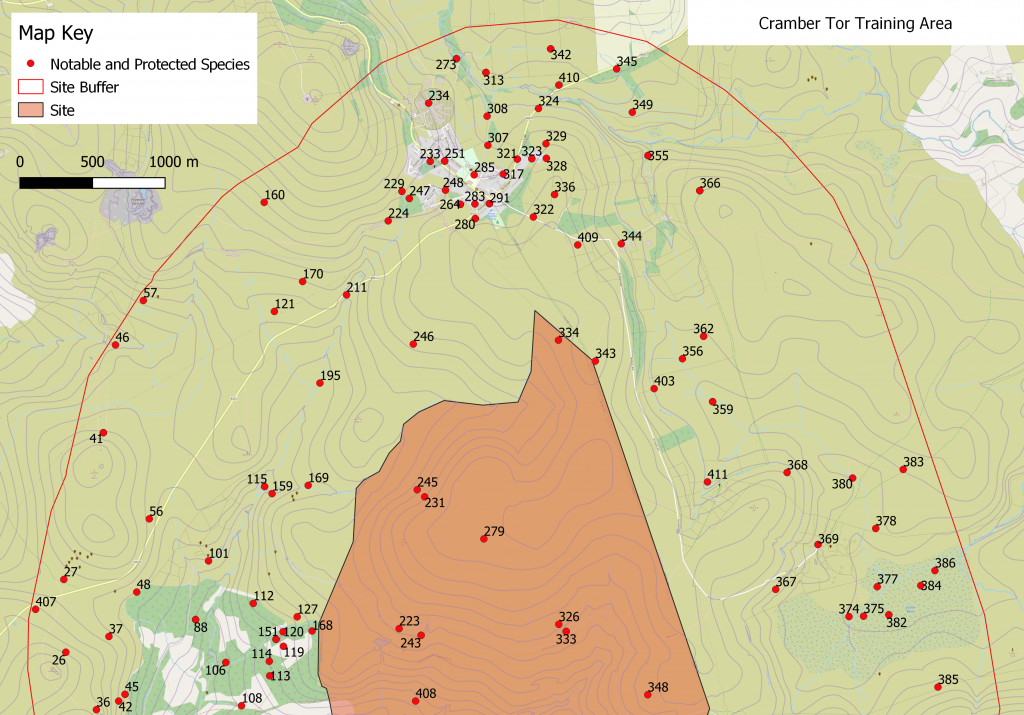 DBRC use Mapinfo GIS to display and present data and are able to create maps to showcase your work.
We can map and calculate areas of habitats to your specific requirements or calculate distances, for example for protected species licence applications.
We can provide you with maps in Jpeg or GIS format (subject to your licensing agreements with OS).
Example of previous clients:
Richard Green Ecology – Bovey Basin Habitat Opportunities Map.
Devon Wildlife Consultants – Phase 1 Habitat Maps.
Devon Bird Watching and Preservation Society – Mapping of White Wagtails.
Devon County Council – Calculating habitat areas for Strategic Nature Area Profiles.
Environment Agency – Calculating habitat areas for Floodplain Woodland maps.